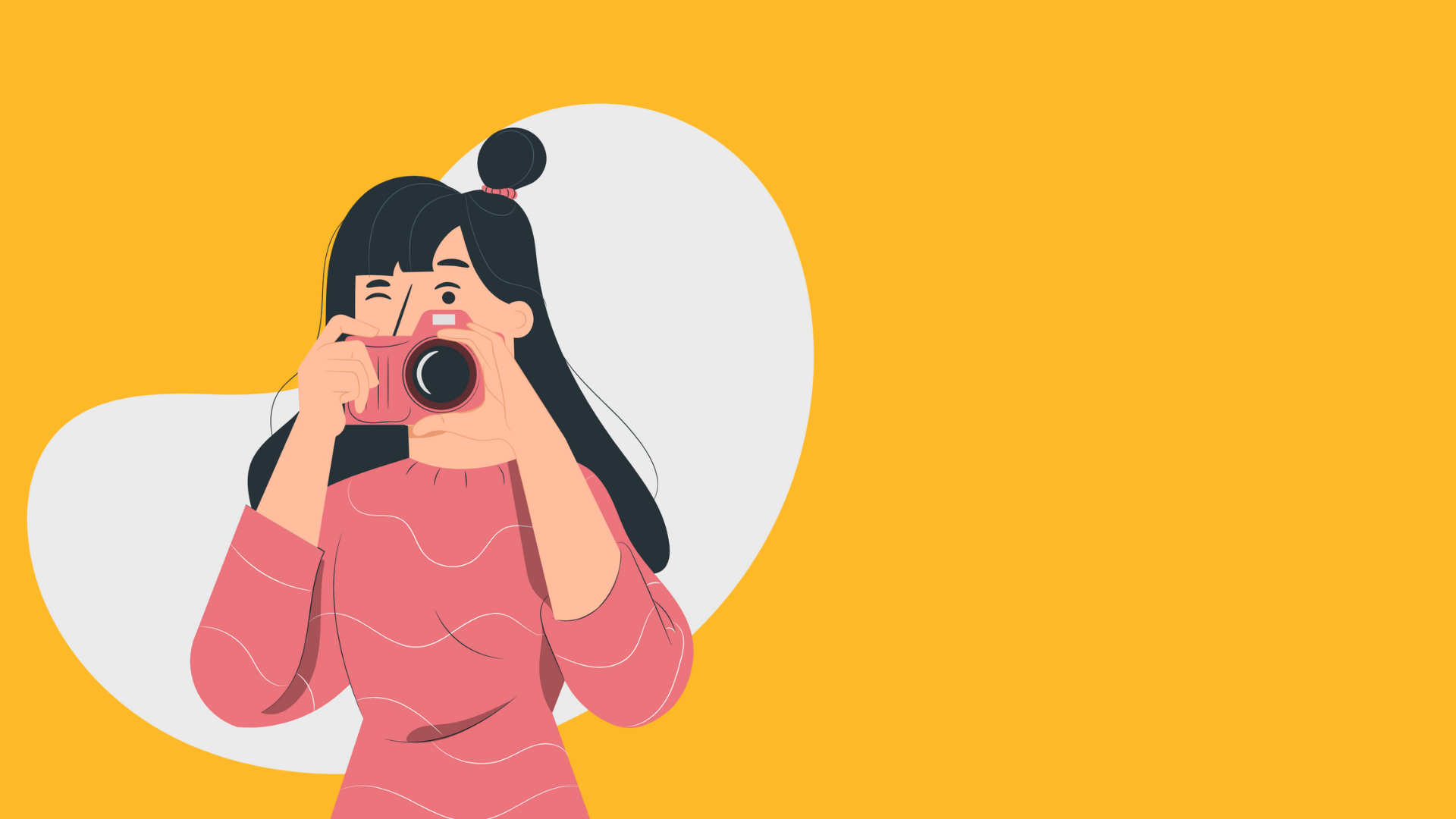 Summer holidays have kicked off across the Netherlands. School is out, vacations have been planned, and for the first Summer since 2020, all the Dutch attractions are open without any limitations, and safe to visit once again. It is time to update our list of the top attractions in the Netherlands to enjoy in the Summer! If you're looking for inspiration for things to do in the Netherlands this Summer, check out our list of top attractions and hidden gems expats will love.
1. Rijksmuseum
The Rijksmuseum is home to some of the most iconic art pieces in history from renowned Dutch artists like Rembrandt, Frans Hals, and Vermeer. People travel from all over the world to view works such as Rembrandt's "The Night Watch" and experience the Netherlands' Golden Age through art.
You can expect to uncover the history of the Netherlands from the Golden Age to the modern-day, through 8,000 objects and 80 rooms through one of Amsterdam's most popular attractions.
If you are planning to visit multiple museums in the Randstad area, consider purchasing a museum or city card. Entrance the Rijksmuseum is almost always included.
Visit the Rijksmuseum: Opening hours are from 9 am – 5 pm daily. You can buy tickets online or at the door. Check out the Rijksmuseum website here.
Location: Museumstraat 1, 1071 XX Amsterdam
2. International Horticulture Expo (Floriade)
Hosted in Almere only once every decade – Floriade is back in 2022 with the theme "Growing Green Cities." Floriade is an international exhibition where horticulture experts from all over the world come together to show off their most beautiful and innovative displays to the public. Located in the naturally beautiful city of Almere, there is plenty of natural beauty around the exhibition, as well as an arboretum.
"From state-of-the-art solar roof tiles to amazing vertical façade gardens and from the best way to grow tomatoes to the latest pruning techniques. You can see, taste and experience it all at Floriade." About us, Floriade website.
Visit Floriade: The expo is open from April 14th to October 9th. Book your tickets online via their website.
Location: The expo is located in Almere off the A6 towards Lelystad on the Weerwater lake. If you travel by car, book your parking ahead of time to ensure you get a spot. To travel by public transport, make your way to Almere Central Station and follow directions. Your ticket to enter includes a one-way ride on the cable car.
3. Goat and Alpaca Farms
Ever looked at the Californian goat yoga trend and wished you could experience the same? Little known fact: There are dozens of farms across the Netherlands that are open for visits. These farms are a wonderful way to connect with the natural beauty of the Netherlands.
If goats are too conventional – travel southwards and you might just come across some Alpaca farms you can visit. The trend of keeping alpacas in the Netherlands absolutely exploded in popularity in recent years, so, you can easily find a farm without having to travel too far.
And yes, you can do yoga with the alpacas too.
Find farms in the Netherlands: You can search for "boerderijen" online to find farmhouses near you (there's likely one close by you can drop by for a visit). "Geitenborderij" are goat farms, and you can find Alpaca farms by searching "Alpaca boerderij" "alpacahoeve" or just "Alpaca farm".
4. Zaanse schans
In case you fancy a relaxing half-day trip from Amsterdam, there is nothing like a romp through Zaanse Schans to experience a typical, idyllic view of the Netherlands. This remarkable Dutch town brings to life the history of Holland in the 18th century. Along with the windmills, you will find a quaint collection of wooden houses, cheese factories, pewter foundry, and craft warehouses. Delving into the heritage of the region, you can experience the old technique of baking, the craft of iconic Dutch clogs, or treat yourself to the finest chocolate and cookies.
Visit Zaanse Schans: Zaanse Schans is free to enter, but the appeal is to visit the attractions in the town. Most attractions require you to pay entrance at the door, but you can also buy the Zaanse Schans card to access everything. Before you go, check out their calendar online to make sure the attraction you want to visit is open when you go.
Location: Kalverringdijk 23, 1509BT Zaandam
5. The Efteling
The Efteling is the Dutch's own version of Disney World. It is a unique theme park featuring a world of fairy tales that was built back in 1952. Each section of the park features a different Germanic fairytale with various shows scheduled throughout the day, and costumed characters walking around to greet the guests… In fact, it supposedly inspired the original Disney Land in the US. The park is the definition of "family friendly fun."
The Efteling is on our list because the park is about 100kms South of Amsterdam – making it less accessible for expats and tourists who prefer to stay in the Randstad region. But it is absolutely worth the visit if you are planning to travel around the Netherlands.
Visit Efteling: Buy your ticket online ahead of time to avoid waiting in line at the park. To buy tickets, check out the Efteling website.
Location: Europalaan 1, 5171 KW Kaatsheuvel
6. Walibi Holland
Formerly a Six Flags brand theme park (now running under Walibi brand), this is the best park in the Netherlands for thrill-seekers and adrenaline junkies.
If you are determined enough, you could plan a visit to Walibi Belgium (255kms away) within the same day. Let us know which park you like better!
Visit Walibi Holland: You can buy day tickets starting at 36 euros for adults on the Walibi website. Tickets are cheaper if you buy them online, so plan your trip ahead of time! Click here to visit the Walibi Holland website.
Location: Spijkweg 30, 8256 RJ Biddinghuizen
7. Madurodam
Madurodam is a major tourist attraction in the Scheveningen district of The Hague in the Netherlands where you can visit all the Dutch icons in one day. This miniature modeled theme park is a replica of famous Dutch landmarks. The attention to detail in these details is amazing – you can even see the paintings through the windows of the tiny Rijksmuseum.
Walking through the display of the miniature will also undoubtedly give you the history of the country and some fun facts about Dutch culture and traditions.
Visit Madurodam: You can book your tickets online or at the door. Madurodam gives you the choice to book a slightly cheaper ticket if you buy it online for a specific day.
Location: George Maduroplein 1, 2584 RZ Den Haag
8. Giethoorn
Whenever you picture the Netherlands – which scenes come to mind? Is it windmills in tulip fields? Is it idyllic villages where people use canals instead of roads?
If you thought of the latter – then you thought about Giethoorn. Giethoorn is a tiny Dutch village just 100kms North of Amsterdam. It is one of our favorite places to take a day trip – there are almost no roads in the town, and it is in the middle of national park Weerribben Wieden. On a clear weather day – it is the best place to take that perfect picture of the typical Dutch scenery.
You can visit Giethoorn just to walk around, but the real appeal is to explore the town by boat in the canals. You can easily rent a boat for yourself, a group, or arrange a tour guide. Although Giethoorn isn't the most well-known attraction in the Netherlands – the canals get very crowded with tourists during high season. If it is too crowded, you will not be able to rent a boat without a reservation.
Visit Giethoorn: If you are planning a trip to Giethoorn this Summer, reserve your boat on their website ahead of time. It is still necessary to show a negative corona test or proof of vaccination to enter any buildings or restaurants in Giethoorn.
Location: Beulakerweg is the street you can use for GPS navigation. By public transport, you will need to take a bus to the stop named "Giethoorn."
9. The Amsterdam Dungeon
The Amsterdam Dungeon is a walkthrough experience that hurls you into the 500 years of Amsterdam's dark past. You are led across the grounds for theatrical shows featuring witches, inquisitors, and torturers. Will you be able to brave the journey through the labyrinth of terror or a witch burnt at the stake? Not only is it an unsettling experience, but it's probably also a fun way to learn unforgettable history lessons.
Visit Amsterdam Dungeon: You can book your ticket online now.
Location: Rokin 78, 1012 KW Amsterdam
10. Kijkduin beach
The Netherlands has plenty of lovely beaches – one of the most popular for both locals and tourists is Scheveningen which has a nice mix of shops, restaurants, and sports and activities to do near the sea. But on clear weather days, Scheveningen can get unbelievably crowded. Just a 20 minute bus ride South of Scheveningen, and you can visit Kijkduin instead.
Kijkduin has a boulevard with restaurants, bars, and shops like Scheveningen. If you are looking to spend some time at the seaside without battling the crowds, Kijkduin is worth a visit.
Travel to Kijkduin: There are not many options for parking around the boulevard – it is recommended to take public transport instead. Take bus 24 or 26 out of The Hague.
11. Outdoor music and dance festivals
If you are an dance music or EDM fan – then summer in the Netherlands has a lot in store for you. The Netherlands hosts more dance events annually than any other country in the world and most of them take place in Summer and Autumn when the weather is best here. The most important festivals in the Netherlands manage to bring in some pretty big names in the world of music. Here are few of the most popular festivals to check out this Summer:
Loveland. August 13 – 14. Loveland is one of the longest-running house and techno festivals in the Netherlands and Europe. In fact, during the 2022 edition they will be celebrating their 25th year.
Lowlands. August 19 – 21.This festival covers a wide range of music genres (including some stand-up comedy, street theater, films, etc) and encourages festival goers to camp out throughout the weekend. Some of their headliners include the Arctic Monkeys, Glass Animals, and Stromae.
Tomorrowland. First weekend is July 15 – 17. Although Summer editions take place in Belgium, it is still one of the most popular and looked forward to festival by people in the Netherlands. Tomorrowland attracts visitors from all around the world for it's A-list line-up and spectacular stage displays and effects.
Find music and dance festivals: You can search for music and dance festivals happening near you this Summer by checking events published by your local municipality. You can also use this site (in Dutch) to browse upcoming festivals per date and region.
Move your team to the Netherlands with the help of our expat-friendly HR team
Our team is passionate about helping expats and newcomers find their place in the Netherlands. If your business is planning to a move to the Netherlands – get in touch with our team to learn more about how we can help you achieve your business goals.
---