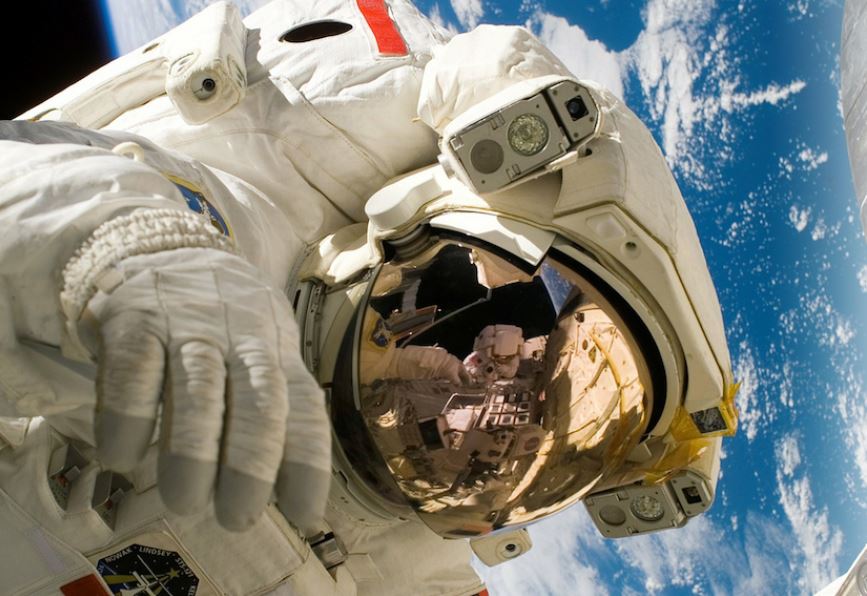 We are looking for an Assistant Administrator (temporary) who will join the Octagon Professionals projects team at the European Space Agency in Noordwijk (ESTEC). If you are passionate about the Space industry and would like to join an international environment, read more and apply today!
Responsibilities:
The tasks cover general administrative support to the EO Research Mission area in the Earth Observation Projects Department, responsible for the Earth Explorers (EarthCare, Biomass, Flex, Forum, Harmony), Scout (CubeMap, HydroGNSS) and Earth Watch programmes such as Altius and Truths.
Support the EO research Mission Programmes Manager in managing the afore-mentioned programmes;
Prepare and assist in producing programmatic status reporting, as required;
Support the development and maintenance of integrated planning of the programmes' resources and calendars;
Support the preparation and conduct of internal and external audits;
Prepare minutes of internal management meetings, integrating various inputs, and maintain consolidated action item lists for the programmes, tracking actions so that they are discharged in coherence with the established procedures;
Pro-actively manage the internal and external information tools (e.g. SharePoint, web pages, etc.) for internal and external communications at Programme level and for the Biomass and Harmony projects, including writing and editing of web pages, letters, etc.;
Process all incoming and outgoing documentation and correspondence, including use of Documentation Management Systems (DMS), e.g. Eclipse, for registration and distribution;
Support the team for retrieval of documents from local DMS, DMS's from external partners and/or industry, out of paper archives, other sources like ESTEC library, scanned documents on CD-ROM or via internet, etc.;
Support the EO research Mission Programmes Manager and project controllers, as needed, in the preparation and administration of procurement actions;
Support the configuration management processes at Programme level and for the Biomass and Harmony projects;
Act as the focal point for all documentation / administrative tools (e.g. DMS, RID system, action item database, etc.) used at Programme level and for the Biomass and Harmony projects;
Organise the calendars for the EO research Mission Programmes Manager, the Biomass and Harmony project managers;
Coordinate and organise internal and external meetings and reviews, including room and resource booking;
Prepare documentation and briefings for meetings, as appropriate;
Manage the procurement of promotional items for the programmes;
Manage incoming telephone calls and information requests;
Prepare, coordinate and organise the travel requirements and mission claims for the EO research Mission Programmes Manager, the Biomass and Harmony project managers;
Manage the timely ordering of office supplies.
Requirements:
Bachelor degree with a minimum of 5 years of experience in administrative support, or other relevant experience, is required.
Excellent inter-personal skills, e.g. communicating and interacting with individuals at all levels, and the capability of identifying priorities and handling high workload with a proactive approach to problem solving, are required.
Excellent planning and organisational skills, as well as initiative and motivation to perform to high standards in a demanding environment, are required.
The ability to work both autonomously and as part of a team within the boundaries of assigned tasks and a stringent schedule is required.
An open multi-cultural attitude, while caring for accuracy on the job and trustworthiness, is required.
Proficiency in Microsoft Office packages (Word, Excel, Powerpoint, etc.) and video-conferencing / tele-working tools is also required, with the ability and interest to learn other applications and tools.
Experience in an international organisation or multi-cultural working environment will be a key asset.
Knowledge of ESA administrative and financial processes and experience with SAP and with ISO9001 certification projects is an asset.
Fluency in the English language, spoken and written, as well as knowledge of another European language is an asset.
We offer:
Temporary contract: from January till June 2023.
Attractive remuneration package.
Up to 30 vacation days & additional 12 public holidays based on the 40h working week.
Advice from our Learning & Development Specialist on most suitable training/courses.
Extra budget and up to 5 extra days off for your professional development.
Pension contribution to a tailor-made pension scheme.
Yearly subscription to the ESTEC gym facilities and a swimming pool.
Assistance with relocation in case you are moving to The Netherlands from abroad.
Ready for this new challenge? Apply now and let's get in touch!
Octagon Professionals International is a full-service recruitment and HR services firm with 30 years of experience in the European and international market. Our large network of professionals across multiple functional areas, and multi-national team provide flexible solutions customised to individual client needs.
Privacy Notice: In order to apply for this vacancy you must submit your personal information to Octagon Professionals. Octagon Professionals will collect, use and process your personal information as mentioned in our Privacy Policy. Our policy and processing of your personal information is compliant with the GDPR.
Job Information
Job Reference:
BBBH2425_1668433565
Job Industries:
Aerospace / Aviation
Job Locations:
The Hague area
Apply now
---