In honour of the 50th anniversary for Earth Day, we've compiled a list of business schemes and incentives offered in the Netherlands to help your business become more environmentally conscious.
Read on to find out which schemes and programs are available to you. Click the links for each scheme to learn more about it, and how you qualify.
MIA and VAMIL Scheme
The MIA and VAMIL scheme refer to a bundle of tax incentives for entrepreneurs who invest in environmentally friendly technology.
MIA scheme enables entrepreneurs to deduct up to 36% of investment costs for environmentally friendly investments on top of regular investment tax deductions. While VAMIL allows you to decide exactly when to write off 75% of your investment costs.
For more information and to apply for either scheme, visit the RVO website.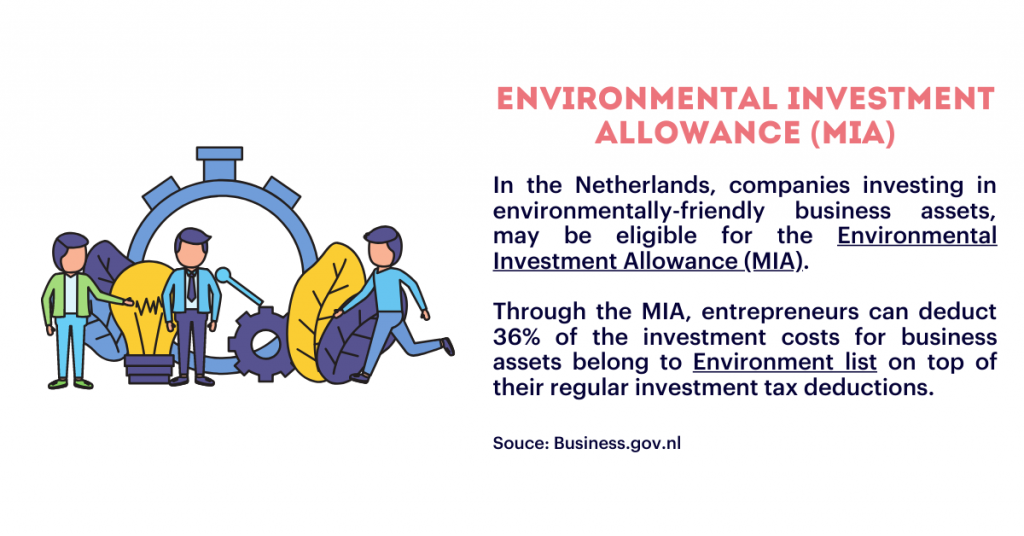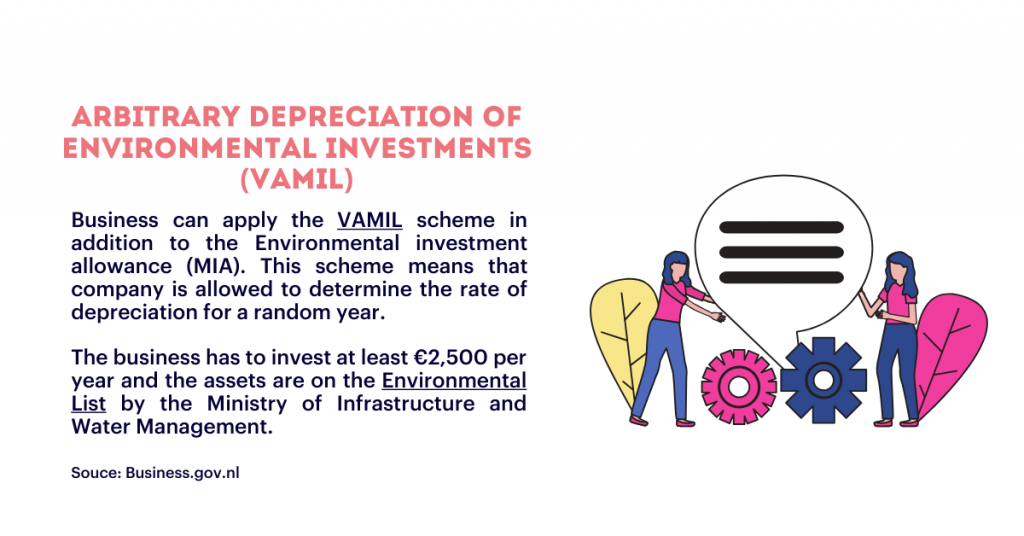 Energy Investment Allowance
Dutch businesses who choose to invest in energy-efficient resources – such as solar panelling or electric cars – will receive a tax break of up to 45% of the initial investment.
Learn more about this allowance, and whether your company qualifies, here.
For more information and to apply, visit the RVO website.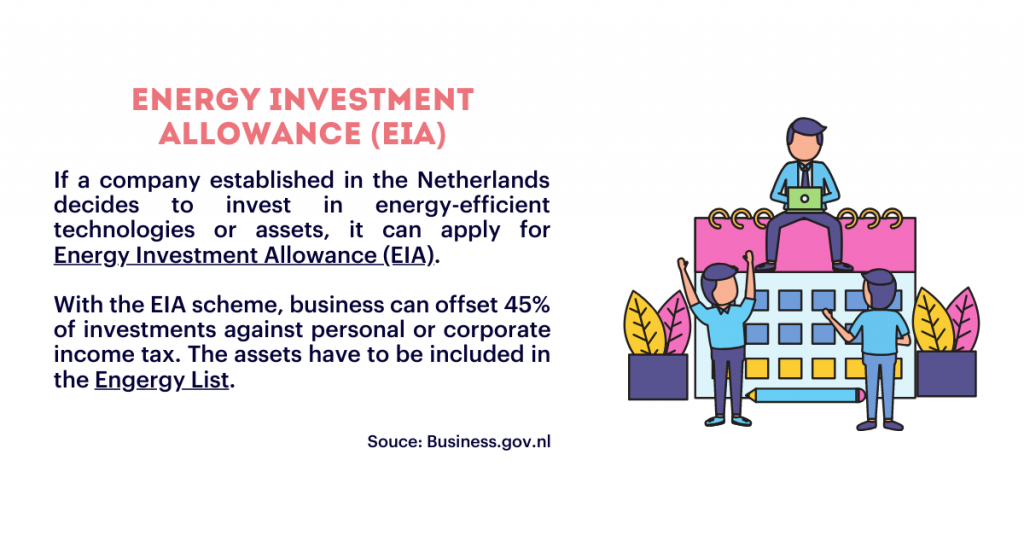 International Clean Energy Partnership
Is renewable energy your business? In the Netherlands, you can join the International Clean Energy Partnership (ICEP) – a network of public and private organisations that promote renewable energy.
The ICEP is a knowledge sharing and networking group focused on supporting SMEs and start-ups. Read more about this partnership here.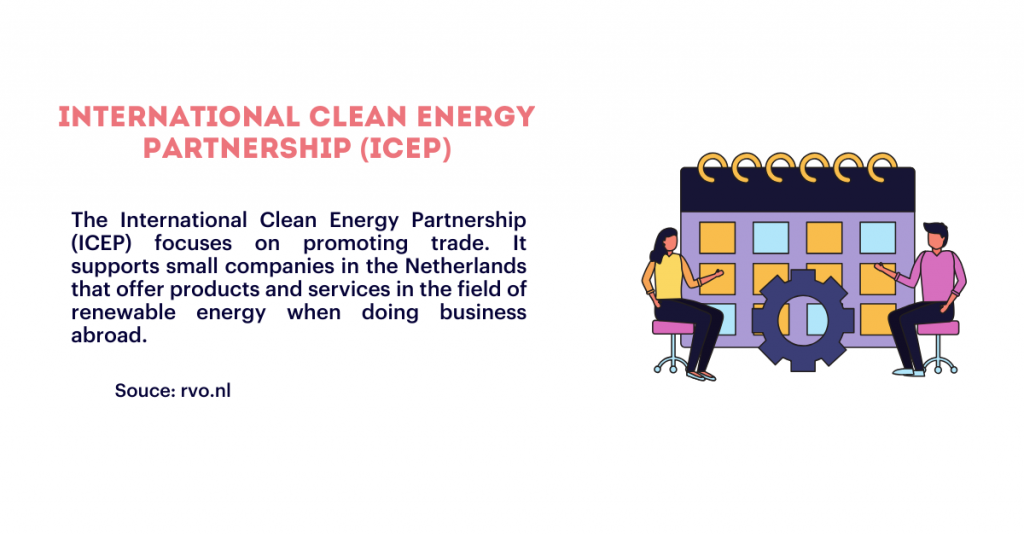 ---