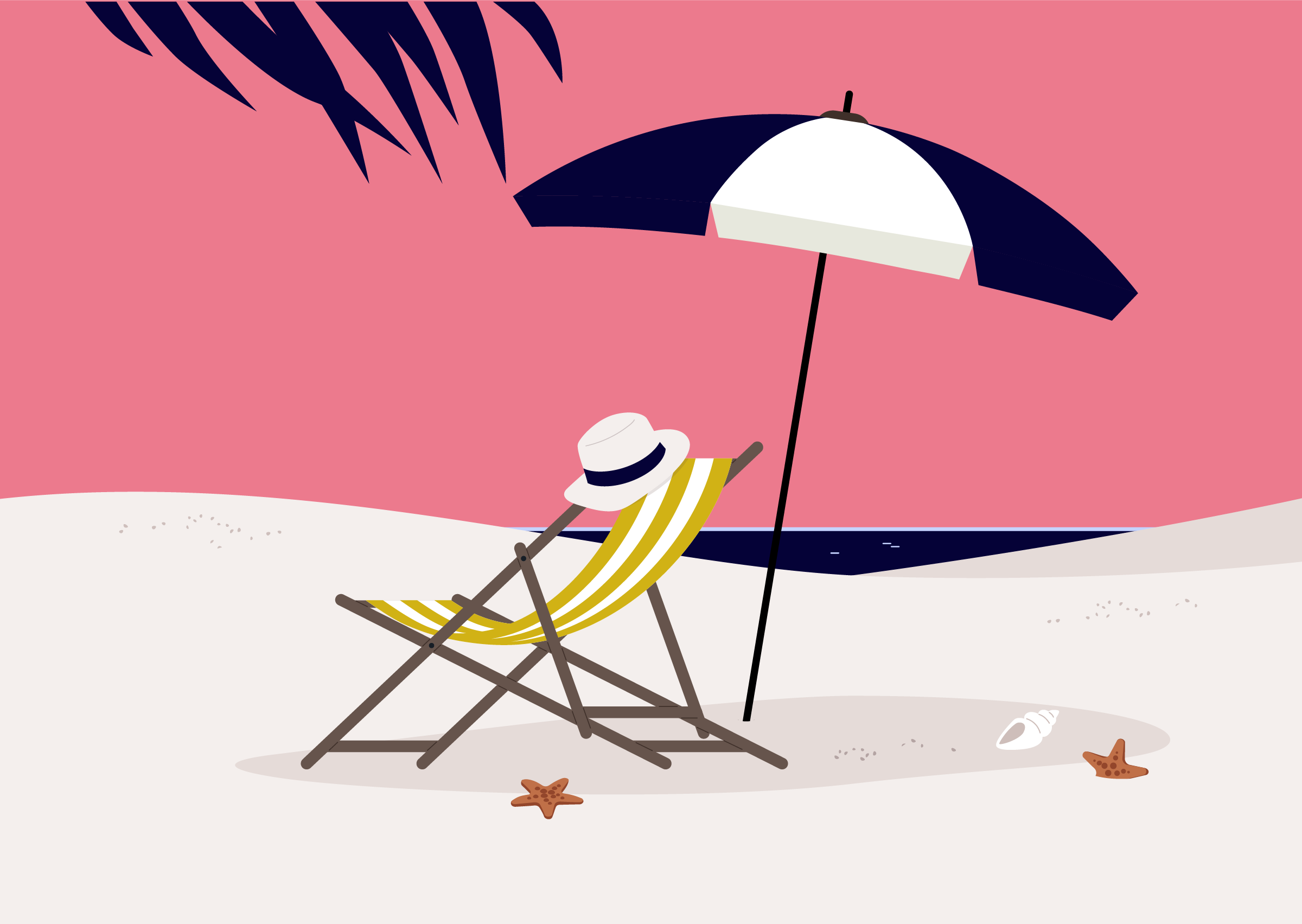 Summer is here and you can't let it go by without having tried one of these plans. No excuses! The Netherlands is full of activities and amazing places to visit. We bring you a guide to inspire you to make the most of your free time in The Netherlands.
1. Canal Cruise Tour in Amsterdam
A canal cruise in Amsterdam during the summer is a delightful experience that allows you to explore the city's beautiful canals, historic buildings, and iconic landmarks from a unique perspective. You can buy your tickets online and take the tour with any of the main agencies, without reservation, just check the schedule and show up at the time of departure. Tickets range from 8 to 16 euros and tours last approximately 1 hour.
2. Dress up like a real Dutchman in Volendam
If you want to immerse yourself in Dutch culture and are curious about the traditions and customs of bygone times, there is no better place to visit than Volendam.
It has been a tradition, for over a century now, that tourists visit the traditional fishing village where they can allow themselves to wear the classic wooden clogs and pose amidst cheese and fishing nets, accompanied by friends. If you want a memorable souvenir, this is an experience not to be missed. Foto de Boer is the most famous place to go, with almost a century of tradition that has turned Volendam into a tourist landmark and has been passed down through an incredible family tradition.
3. Venice of the north: Giethoorn
If you dream of going to Venice but can't find the time or the money to venture there yet, The Netherlands offers you their own version of it; The Venice of the North: Giethoorn.
In the summer, Giethoorn transforms into a magical and vibrant destination, making it an ideal time to visit this enchanting Dutch village. You can choose from 8 different types of boats depending on what you are planning, whether you are going with friends and family, or if you want to paddle with your partner on a romantic date through the canals. Prices vary depending on the type of boat, but options start from 12 euros. Pro tip: While Giethoorn is undoubtedly charming in summer, it is also the busiest time for tourists. If you prefer a quieter experience, consider visiting early in the morning or on weekdays to avoid the crowds. You can get your tickets here.
4. The Dutch windmills
Of course, we couldn't leave out the icon of Dutch culture, the windmills. Visiting the windmills is the perfect plan, combining tradition, learning and culture about Dutch society. The owners of these impressive structures are more than willing to give you a full tour of the history and functioning of these amazing structures. The Zaanse Schans, right above Amsterdam, is a residential area in which the 18th and 19th centuries are brought to life. Want to go closer to Rotterdam or Dordrecht? Then visit Kinderdijk and dive into a world of windmills, water and willpower. The canals, mills and pumping stations of Kinderdijk have kept our feet dry for over 700 years. Board the tour boat, step inside the museum mills and discover the personal stories of the millers.
You can also contact De Hollandsche Molen society, with them you will find a complete list of all the windmills you can visit throughout the country. They also have a full programme of activities for an entertaining day out. This is a must for anyone looking for a full immersion in Dutch culture.
5. IJ-Hallen Market – Amsterdam
If you are a treasure hunter, a diamond seeker, a wizard in search of an heirloom or just a collector with a passion for antiques, then you are in the right country. The Netherlands has the largest flea market in Europe and there is still time to attend this year.
The IJ-Hallen market takes place in Amsterdam North in a large and open area. There you can find the most unique products among collectible artefacts, furniture, art, clothes and more. It's a perfect plan for shopaholics who appreciate rare items and want to find vintage pieces at a great price. Tickets cost between 6 and 10 euros, depending on arrival time, and 2.50 euros for children. You can buy them through the website. There is also a parking area near the market, just don't forget to arrive early as parking is limited.
6. The magic of summer at the Efteling
Your children are on summer holidays at home, and you don't know what to do. Don't worry, we have the perfect plan for you to enjoy a magical world together.
Among fairies, princesses, elves and mythical creatures, the whole family can share a dream day in the remote and amazing lands of the Efteling. The Efteling is the largest amusement park in the Netherlands and one of the oldest in the world with 70 years of history. The park is set in a fairy-tale atmosphere and the precision of the details is astonishing. In addition, there are incredible rides and attractions including dark roller coasters, interactive games and water rides. Tickets vary in price depending on the type and time of year you wish to visit, but this summer prices range from 38 to 48 euros all inclusive. What are you waiting for?
Reservations can be made here.
7. Love is love and #YOUAREINCLUDED
Let's celebrate The Gay Parade!!
You are in the country of human rights, where we are all free to be and love the way we want and #youareincluded. This year, once again, The Netherlands dresses in color to celebrate the diversity with pride.
The Pride Amsterdam Foundation, at the helm of the event, has managed to celebrate inclusion and diversity in an amazing way every year since 2014. This year's agenda includes more than 300 events that started on July 22nd and will conclude on August 6th. Among the activities on the agenda, you could find art demonstrations, films, sports, religion, workshops, debates and lectures, parties and more. Without a doubt one of the most anticipated events of the year for all Dutchies and Expats who wish to proudly celebrate love in all its colors.
Keep in mind: Even when our well-known Gay Pride event has already taken place, there are still plenty of places such as 'Rainbow bars' and events where you can experience the inclusivity and diversity of the Netherlands!
8. The delicious Cheese Markets
If the Dutch are famous for something besides their delicious Haring and their cycling skills, it's because of their fine cheeses.
What better way to celebrate the country's rich dairy heritage than with traditional cheese markets. Cheese markets are events full of color and flavor. While not all cities have cheese markets, those that do offer an authentic and enjoyable experience to delight the palate and discover combinations that we expats never imagined. These are the main cheese markets in the Netherlands:
The Gouda Cheese Market is one of the most famous and popular cheese markets in the Netherlands. It takes place every Thursday morning from April to August in the historic city of Gouda. The market is held at the Markt square, where local farmers and cheese traders gather to sell their cheese. It's a lively and colorful spectacle, with traders dressed in traditional costumes, and rounds of cheese being weighed and traded in a traditional manner.
Alkmaar, another renowned cheese market town, hosts its cheese market every Friday morning from the 31st of March to the 29th of September, but also in July and August it comes to live every Tuesday night from 19:00 till 21:00. The market is held at the Waagplein, where cheese carriers carry huge wheels of cheese to the scale for weighing, just like they did centuries ago. The market is accompanied by festivities, cultural performances, and a bustling cheese-themed atmosphere.
Edam, known for its iconic Edam cheese, holds its cheese market from July to August. Though it's a smaller market compared to Gouda and Alkmaar, it's still a charming event with cheese trading, tasting, and various activities related to the Dutch cheese-making traditions.
9. Everyone to the water!
For water lovers, who can't let the summer go by without taking a dip, we bring you two options according to your preferences and to suit all needs.
First of all, we have the children's favorite, for those hot days you can't leave Duinrell Water Park off your list. With incredible slides, wave pools and massaging Jacuzzis, this is the perfect place to entertain everyone, spend a family day out and have fun in the water this summer.
But, if you are looking for a more sophisticated plan with your partner or a relaxing day with friends, we have the ideal place. Thermae 2000, one of the largest and most popular spa resorts in the country, attracting both locals and tourists seeking relaxation, rejuvenation, and pampering experiences. Located in Limburg, this spectacular space offers a variety of activities including massage sessions, spa, meditation, baths and saunas with breathtaking views, among others. Book early and enjoy a pleasant experience full of peace.
10. Stay at the beach houses in The Hague
Straight from Octagon's head-quarter's town: The Hague. What could be better than falling asleep to the sound of waves, waking you up to a sunrise overlooking the sea. It's time to plan and book. If you want to spend an unforgettable moment in a villa on the beach, The Hague, specifically Scheveningen (Kijkduin) offers you the possibility to do so without having to travel far. For a weekend break from work, to spend time with friends and family, or for a romantic stay as a couple, this plan is perfect. There is a variety of options when it comes to beach houses. Book yours here.
If you want to visit The Hague for sightseeing, it is also the perfect combination of city and beach, you can walk around, visit the museums and historical buildings of the city, the local markets, the aquarium and the different bars and restaurants of Scheveningen. You can even do a whole tour of The Netherlands by visiting Madurodam.
Since you're going to be right around the corner from our office, you could even end the day on a high and find yourself a new job, career or adventure. Do we not yet know who you are, and we should? Then stop by and introduce yourself to one of our recruiters at Octagon. We're happy to have you!
---